GtW – Undead Nightmare, CUBE World, and Area 51!!!
This week in the world of geek we discuss the following:
– Potential easter eggs in Red Dead Redemption 2 hinting at a sequel to the Undead Nightmare DLC.
– Farfetch'd finally gets an evolution in Pokemon Sword and Shield.
– We finally have a release date for the indie game 'CUBE World.'
– Alternate look for Guardians of the Galaxy's Tazerface leaked.
– Strange gummy bear-like aquatic creature discovered on the ocean floor.
– Newly discovered mineral dug up from a volcanic site.
– Details about a new 53 qubit quantum computer!
– The Area 51 raid actually happened, despite the Facebook event being cancelled!
About the Writer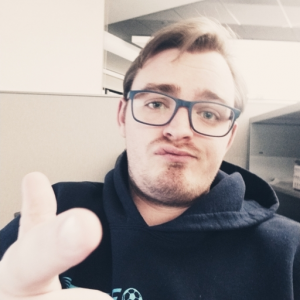 Talon Dillman, Director
Talon is a senior at the University of Utah getting a B.S. Degree in English. He is the current director of The Geekwave, and when he's not busy with running the platform, he's probably playing a TTRPG or working on one of his campaigns.