Modern Warfare 2 Remastered: Is it worth it?
Rumors of the Modern Warfare 2 remake actually seem to be coming into fruition. The German PlayStation Store apparently revealed the title page a little too early yesterday (March 30th). This was confirmed via several reliable sources (Eurogamer and a well known data miner). Although there are already some leaks about the infamous Modern Warfare 2 game being remade, these leaks confirm the release date and content. Although the game is going to cost a measly $20, is the single player game going to really be worth it?
Content
The game in it's most basic form is a campaign remaster, offering no multiplayer experience. This means that one of the best video game campaigns of all time will be only that. Offering around a 5 hour story, the game will include all of the missions, including "No Russian". These missions will of course be remastered, with improved textures, animations, and more. However, that is not all.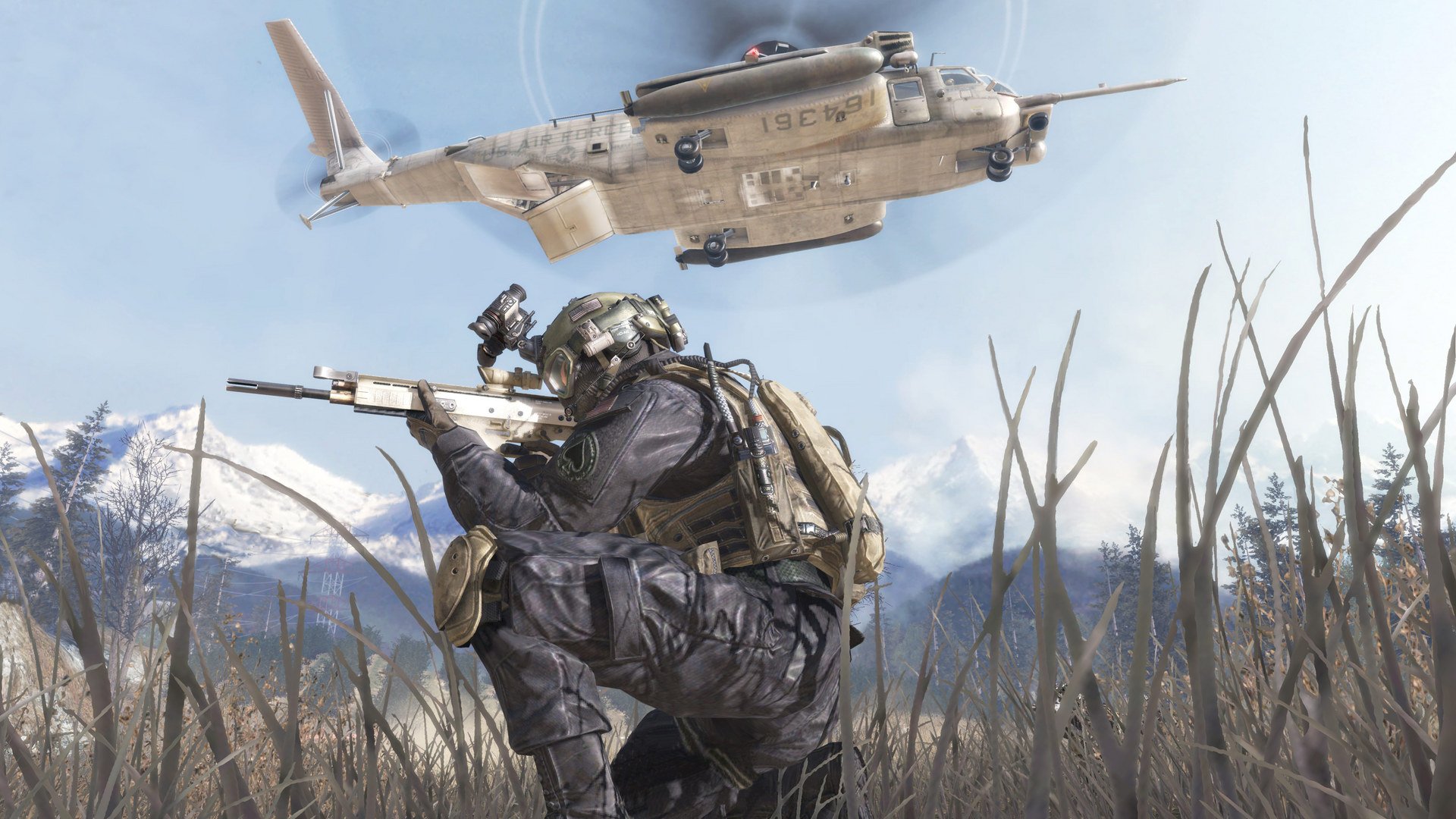 Players who own the newest Call of Duty game, Modern Warfare, will obtain some free cosmetics that can only be obtained by purchasing this game. Players will regardless see an influx of Modern Warfare 2 maps into Modern Warfare even if they do not own the remastered game. Maps like Rust being put into the map rotation show this already happening. So hopefully we will see some  fan favorites like Terminal or Highrise. Boiling this down, for $20, its not much content.
Why Now?
An assumption to why Modern Warfare 2 is coming out without any official announcement is anyone's guess. However, it looks like a sudden release based off of speculation and leaks worked really well for the Warzone mode that dropped earlier this month. A similar, popular release was seen with Apex Legends. So, it might just be following a trending business model. Or, it is possible that Call of Duty is looking out for those stuck at home for quarantine in these harsh times. Other developers are doing similar things, and a lot of them are cutting prices so quarantine doesn't have to be so boring. Hopefully, the Modern Warfare 2 remaster will cut its price a little more for our sake.
Why Not?
No Multiplayer?
Considering that the campaign is fun but short, it doesn't really offer much past those five hours. The most fun things that players remember from Modern Warfare is the multiplayer. Quickscoping has never been the same since. Maps don't seem to be as big for normal modes. In general, the multiplayer of Modern Warfare 2 is known as the 'peak' of Cod multiplayer. So, why not?
Although it is just speculation, it is most likely to not divide the player base among what would be 2 current CoD titles. Even though Modern Warfare offers a lot, and is probably the best CoD in recent years, it might not stand a chance against the giant that is Modern Warfare 2's multiplayer. A similar situation occurred when CoD 4 was released alongside Infinite Warfare. Although, CoD 4's remaster could be bought individually for $30. However, this remaster came with the full game; multiplayer and everything.
Comparison to Previous Remaster
So, CoD 4's remaster came out with Infinite Warfare, one of the worst CoDs in years. So, it was natural that the player base would jump ship to not only a familiar CoD, but one that stayed true to its roots. Infinite Warfare focused on fictional weapons, and space warfare. While the concepts were interesting, the campaign failed due to bad story writing and lack of character development. Also, the 3 lane system became blatantly obvious, making multiplayer games extremely simple and overdone. To put simply: Infinite Warfare was bad. So, why should Modern Warfare be scared?
The most recent Modern Warfare game has done a great job at being a well rounded CoD title. The campaign won best video game narrative of 2019, so there is no need to worry about a bad campaign (We promise, its really good).  The campaign also stayed true to its roots, giving a campaign equally good as Modern Warfare 2. Also, the multiplayer is amazing. Offering balanced maps that stray away from the traditional 3 lane formula works well. Multiple game modes of various kinds attract a bunch of players. Also, certain game modes are rotated out every week and are replaced with new ones, so the multiplayer never feels boring. Furthermore, Modern Warfare's Warzone mode is also a great addition to the franchise, breathing some much needed life into a somewhat stagnant series.
Not Much to Fear
Although Modern Warfare 2 is arguably the best CoD to date, Modern Warfare shouldn't have anything to worry about. Unlike Infinite Warfare, which was a failure of a CoD, Modern Warfare doesn't have anything to fear from the multiplayer of Modern Warfare 2. Modern Warfare is a good game, so players don't need to jump ship for a fun, simple shooter. If anything, adding in the multiplayer would only attract the player base that isn't in Modern Warfare, such as quickscopers, noobtubers; the whole package.
Is It Really Worth It?
In comparison to CoD 4's fully remastered game for $30, a $20 campaign doesn't seem worth it. Really, with that ten dollar difference, you are losing one of the best components of CoD, and gaining meaningless cosmetics. The exchange just doesn't seem worth it at all. While Modern Warfare 2's campaign is awesome, nostalgic, and something we've been asking for for years, this isn't it. However, if CoD released the full remastered game for $30, that'd be a price that I would be much more happy to pay. So, short answer: No. The remastered game isn't worth the $20 asking price. Waiting for the full game to be remastered is the better idea, unless the campaign price drops to $15 or less.