The Good and Bad of the Summer Game Fest
The 14-day Summer Game Fest event showcased a variety of new and upcoming titles and updates from a variety of companies. It was interesting to see World Premiere footage of games that I otherwise wouldn't have known about. Now that the event is over, here are the titles and updates that I am most excited about and completely loathe.
Bad: Smite & Its Crossovers
I remember playing Smite when it first came out. Its focus on mythological gods, heroes, and creatures is what dragged me in. That's why I don't understand their crossovers. RWBY, Avatar, Teenage Mutant Ninja Turtles, and now Stranger Things? They are moving so far away from its central theme that it's jarring. Instead of having a creature from Stranger Things, they presented the characters Eleven and Hopper. Yes, because Hopper, a mortal, can gun down Zeus. The only good things that come out of it are Sylvanus, the Mind Slayer, and the Demogorgon Bakasura, both of which fit the theme of the game. I am still surprised about the crossovers Smite chooses though. Stranger Things or any of the other ones listed wouldn't be on my list.
Good: Mario + Rabbids: Spark of Hope
I never knew that Mario and Rabbids would work so well together until the first game came out. This sequel promises more, starting with the inclusion of my favorite Mario character, Rosalina. I loved seeing Rabbid Rosalina as a sleepy-eyed, lazy companion. The free-roam playstyle instead of basic tile movement looks amazing, definitely something I prefer. There are actual Mario enemies like goombas mixed with the Rabbid ones to make it tie in more with the franchise mixture. Mario + Rabbids: Sparks of Hope leans more into the action of the game while also keeping its tactical gameplay. This combination gives the player new abilities and more freedom on how they want to play.
Bad: Starfield
Okay, I'll admit it. I'm not excited for Starfield. This is definitely on the tamer side of bad though as Todd Howard did bring Fallout and the Elder Scrolls series to life, the latter being one of my favorite franchises. However, his track record recently hasn't been good. Skyrim has been ported to every video game platform since its release in November 2011. There hasn't been any work on the series besides that. Fallout has hit a memorable low with Fallout 76. It was a buggy, unfair, and microtransaction-heavy $60 game that dragged everyone's, especially Todd Howard's, name through the dirt. Starfield could bring them back. It is single-player so that's a good sign. But, it's still not something that I will be following since I no longer trust the person behind it.
Good: Stray
Stray is one of those games I never knew about but now want more than ever. Playing as a cat is a unique idea, especially since most if not all other games had bipedal, human-like creatures. It's a new way to navigate puzzles. B-12, a drone companion, is adorable and doesn't feel out of place in this robotic forgotten world. Their meeting of the cat pawing at it is just perfect. The enemies seem like actual threats as they can swarm you. Also, you get to do cat stuff like rubbing up against people and clawing sofas.
Bad: Mobile Games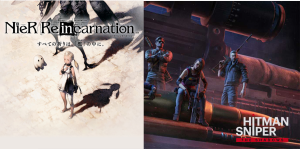 Video game franchises being made into mobile games isn't something that I am a fan of. It screams microtransactions and cash grabs. That's why I'm not so thrilled for Hitman Sniper: The Shadows and Nier Re[in]carnation. With the former, Agent 47 isn't even in the game. It doesn't make sense to put the Hitman logo on it unless it's only for recognition, to entice the franchise's fans. Nier Re[in]carnation at least takes place in that franchise, but that's the only positive thing I can say. These popular franchises turning into mobile games remind me of the infamous quote from BlizzCon 2018's Diablo Immortal Q & A, "You guys all have phones, right?"
The symphony for Sonic's 35th anniversary was amazing! Listening to the medleys of games ranging from Sonic 1-3 & Knuckles, Sonic Boom, Sonic '06, and more was a blast from the past. To make things even better, the Tomoya Ohtani Band performed some iconic Sonic Color songs like "Reach to the Stars" and Crash 40 ended the night with many well-known songs that flooded me with nostalgia. "Escape from the City," which they played alongside Nathan Sharp (NateWantsToBattle), "All of Me," and "Live and Learn" were my favorite songs from them. I ended up watching the Sonic Symphony Orchestra twice as well as having it on in the background as I go about my day. It's an event that I highly recommend to watch, even if you're not a hardcore Sonic fan.
Worst: Square Enix's Showcase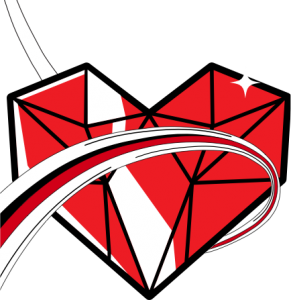 I like Marvel as much as the next person, but Square Enix's showcase can be summed up with four words, Guardians of the Galaxy. That's right, this game took up such a huge chunk of the presentation that any anticipation I had slowly dwindled as I fought the urge to yell at them to show other games through my computer screen. It's a shame as Life is Strange: True Colors, Stranger of Paradise Final Fantasy Origin, and the Final Fantasy and Legend of Mana remasters are games that I was actually interested in. They became unimportant as their time never had a chance against Marvel's 30 minutes. If anything, I am less likely to buy Guardians of the Galaxy. It annoyed me that much.
Best: Elden Ring
It's no surprise that the Elden Ring reveal immediately took over the Summer Games Fest. I haven't heard of this game before, but seeing the trailer and George R. R. Martin, the author of A Song of Ice and Fire series, was behind it hyped me up. The world and bosses look absolutely amazing. It promises to have different ways to play as it gives you weapons, magical abilities, and skills to experiment with. It looks like a combination of the style and combat of Dark Souls, the heavy lore of Skyrim, and its own fantasy aura, and I am here for it.
These titles and updates presented in the Summer Game Fest made a huge impression on me as soon as they were released. Of course, more things caught my attention, like Dead Space and 12 Minutes, but this is my "definitely pre-order" or "avoid at all costs" list.