After the astonishing season one of FX's "The Bear" overtook the world, questions formed about whether season two could capture that same magic. The stress and anxiety really put audiences into the chefs' shoes throughout every exhausting night at The Beef. All culminating into The Bear's best episode, and one of the best episodes of TV I've ever seen, episode 7, "The Review." After such an amazing season of television, audiences including myself went into season two a little skeptical about whether they could really outdo themselves, and thankfully, they did. 
The Bear is a show all about Carmen, a well-accomplished chef who inherits his brother's restaurant and must rebuild it from the ground up. Season 2 specifically is all about the restructuring and remodeling of the restaurant, turning a simple sandwich shop into one of the most prestigious restaurants in Chicago. However, what really makes this show shine, is its cast of incredible characters. And with season two, we see these lovable but deeply flawed characters thrown into new challenges and circumstances.
Through this, we really get to see each character grow in amazing ways that make us appreciate them more. From the naive but focused Marcus or the passionate but utterly idiotic Richy, every character gets an episode to shine and really develop and lets us understand each character more. For me, this especially worked for Richie, who left the previous season as one of my least favorite characters but developed into easily my favorite. This not only happens with Richie but happens with every character as we see them put into new situations that really expand upon what made these characters amazing in the first place. 
YES, CHEF!
When the show takes a step back from the night-to-night stress and spreads it out over the 6 months it takes "The Bear" to try and open the new restaurant, we get a more calm look at all these relationships and characters. Most prevalent in Marcus's one-off episode where he visits Denmark to improve his baking. Throughout this episode, we get quiet, peaceful moments closer to what Marcus felt while baking in season one, and really lends to the tone of this new season.
That being said, we still get some absolutely stressful episodes still, including the hour-long Christmas special with episode 6 which easily goes down as the best episode of this series. That being said, both of these episodes continue the trend that started in season one and is ever prevalent in season two, using montages and amazing cinematography to really connect audiences to the settings of Denmark, and mostly Chicago.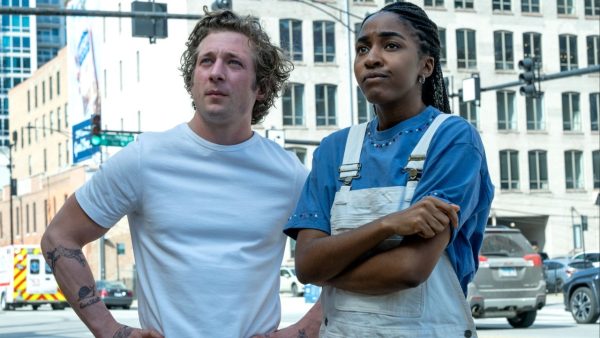 When we hear of settings becoming characters, we often think of superhero stories like Gotham City or Harlem, however as we journey with our characters, we also take journeys throughout Chicago. From Richie's visit to one of the most prestigious Chicago restaurants, or Sydney's adventure through multiple restaurants. Throughout all of these, we really get a feel and tone for the city of Chicago that really connects audiences with the setting all of these characters love. 
The Presentation
All of this is once again topped with amazing cinematography and acting that rivals most shows out today. Every single frame is deliberately paced and shot well, from simple conversations to more fast-paced cooking, everything is purposeful. One of my favorite things is how willing the filmmakers are to let the character's face take up the entire screen, really letting us see every minute detail of the acting. This feels incredibly unique in a film world where most conversations are very static, back and forth, but by changing the framing, and going closer than most other TV shows, you really get to disappear into the acting.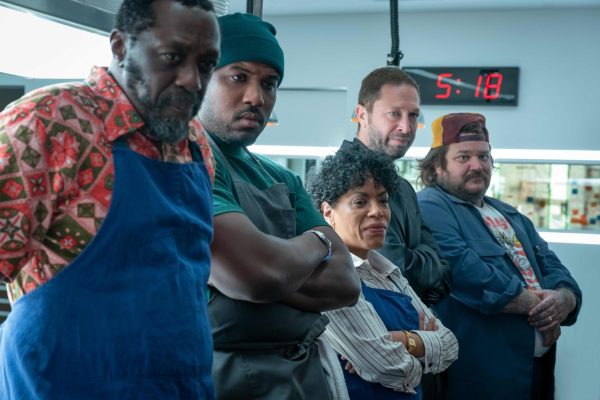 What really sold all these characters was the incredible acting, making even the side characters appealing. In fact, many of these side characters get even more screen time and are some of the best parts of this new season. As they join the crew in a much more involved way, we get to see these relationships in a much stronger light, and once again connect audiences to these characters. And of course, we can't talk about acting without once again seeing Jeremy Allen White once again delivering a gut-wrenching performance as Carmy. Like the rest of the characters, the show puts Carmy into new circumstances and situations that challenge his character in new and amazing ways, leading up to an amazing end of the season.
Opening Night
Season Two of FX's "The Bear" does something truly incredible and awe-inspiring, by taking an already incredible first season and expanding upon it. In doing so, they create a season of television that is truly remarkable and will go down as one of the best TV shows of the decade. Including multiple incredible episodes that challenge the standards of cinematography, acting, and writing in almost every way, and leave audiences worried in the past as we continue onto the third season. 
Rating: 10/10
FX's The Bear is available now on Hulu, and don't forget to check out Caitlyn's review of The Poppy War by R.F Kuang and Ronny's review of Shadows of Doubt
For more reviews of all kinds of geek content, make sure to stick with Geekwave!