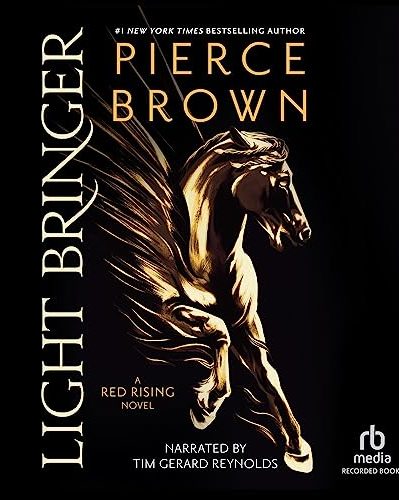 As the sixth installment of Pierce Brown's Red Rising series, Light Bringer continues to suck us into a galactic war with devastating consequences. Multiple perspectives give us a 360 look into every side of this war. From the impact on civilians to the rationalizations of a warlord desperate for victory.
Synopsis (Spoilers Ahead!)
Darrow has to find it in himself to move forward after his defeat on Mercury. For a majority of his life he has been the Reaper, a beacon for the people and a mythic monster for their previous overlords. Now he needs to find who he is outside of the Reaper to save the Republic and the people he loves within it. 
Lysander finally received the acclaim he craved so badly, but at what cost? He now must navigate the other side of war that happens on and off the battlefield, with people who would happily end his life for a leg up in the political game.
Virginia struggles to keep the Republic afloat after both Luna and Mercury are lost to the society and its allies. Though as its sovereign she is not going down without a fight. On Mars, where everything began, she prepares for the Republic's final stand.
Lyria continues to try to survive as a Red among Golds. Her only advantage in a heavily unbalanced game is a device inside her called Figment, something she herself doesn't fully understand.
All together we get a full view of a war that has dominated our solar system. One side fights for freedom, the other fights for values long since outdated. Their only shared goal is the complete annihilation of the other once and for all.
Opinions (Spoiler Free)
Light Bringer continues a long held belief I've had about Pierce Brown's writing, it improves with every new r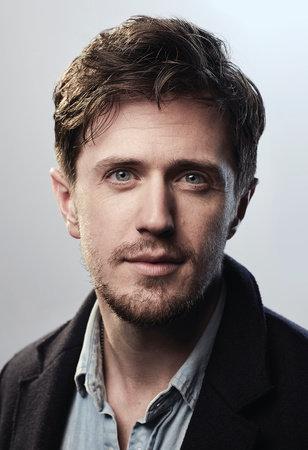 elease. From his debut Red Rising to Light Bringer the improvement in writing style and story work make it feel like two different authors in the best way possible. Red Rising holds a very special place in my heart, like many others, but there is room for criticism. The two newest additions in the Red Rising series however, including Light Bringer, have little to no faults for me. That's one of the main charms of this series, experiencing the growth of an author as he creates and builds on his first ever published series. It's an experience I highly recommend to any reader or future writer.
Without spoiling anything, Light Bringer is the beginning of the end for this epic space opera. Though as we push towards the finish line Pierce Brown refuses to hold back any punches. I honestly doubted his ability to one up the emotional devastation we experienced in Dark Age, but instead of escalation we get to see a new side of pain from our characters. From the first 50 pages we get to see new sides of characters we weren't able to in the events of the previous books. We are left to reflect with the characters on who they have become to survive in their war torn lives and if it's possible to gain some of their previous selves back in the aftermath. 
Character building is always something that Pierce Brown has excelled at and this book proves no exception. While there are some obvious villains and heroes, a majority of his characters lie heavily in the gray area. Though the way he writes these characters still allows us to empathize with them without underplaying their decisions or the consequences of those decisions.
Another major credit to Pierce Brown's writing is the obvious research that went into real war tactics. Every action scene and war room discussion show a heavy influence from war across the ages. This makes those scenes feel unnervingly real, adding to the stakes and horrors we witness in the book. It also heightens the reflection and emotions we have both in and out of these scenes. Pierce Brown has proven again that there is no such thing as too much research. I believe that if you took out the sci-fi and fantasy aspects you would still be left with an incredible piece of wartime fiction.
Final Thoughts 
This series has been my favorite for a long time, but that means that my expectations for Light Bringer were higher than most. Still Pierce Brown was able to blow me away yet again. I meant it when I said he continues to improve with every novel he publishes. If he is able to finish it off strong with the seventh book, I think that he will have created one of the most solid science fiction works to ever be published. So I highly recommend anyone who hasn't read this series yet to add it to your TBR because it is one for the history books. 
Rating: 4.8/5
Make sure to buy Light Bringer on Amazon, Barnes and Noble, or support your local book stores near you!
Make sure to check out Ronny's newest review of Marvel's Midnight Suns!
For everything else Geeky, stick with Geewave!