5 Indie Games You Need to Play
These Indie games are fantastic, and deserve your attention.
Indie games have become much more popular over the past few years. These are games that provide a high-quality experience to the player, despite being a smaller studio, and often with a much smaller budget.
Titles like Hades and Celeste received Game of the Year nominations at the Game Awards. Cuphead and Hollow Knight have huge followings, and both have highly anticipated content coming down the road. And we can't forget how Untitled Goose Game took the internet by storm for its cute art style and hilarious antics.
With indie titles becoming so much more popular, I wanted to bring attention to other titles that you may have missed.
Without further ado, here are five indie titles that you should play, in no particular order.
Cyber Shadow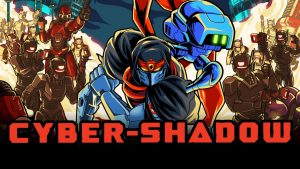 Cyber Shadow is a side-scrolling platformer created by Finnish developer Mechanical Head Studios, published by Yacht Club Games, the creators of Shovel Knight, and released January 26, 2021. The game uses an 8-bit art style and follows a robotic ninja named Shadow who needs to rescue his clan and save the world overrun by machines.
I recommend this game to anyone who loved Shovel Knight. The music is incredible, the platforming feels great, and as Shadow picks up new abilities to expand traversal and combat, the gameplay gets even better. The combat feels smooth, enemies are unique and the boss battles provide a solid challenge, while not being unforgiving.
Cyber Shadow is listed at $20 USD and is playable on PS4 and PS5, Xbox One, Switch, and Steam.
Bug Fables: The Everlasting Sapling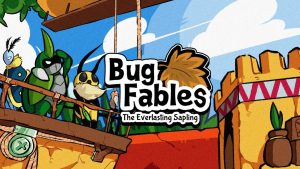 Bug Fables is an RPG developed by Moonsprout Games and published by DANGEN Entertainment, and released November 21, 2019.
Bug Fables follows Vi, Kabbu and Leif as they search the land of Bugaria for treasures and the Everlasting Sapling, which is rumored to grant eternal life. The game takes a lot of inspiration from the first two Paper Mario games in both art style and combat.
Enemies are seen in the overworld and can be attacked or avoided as the player needs. The combat is turn-based and uses action commands like in Paper Mario to execute maximum damage to enemies. After battle, the party earns Exploration Points (EP), raising the party's level once enough are earned.
If you enjoyed the original Paper Mario games, this game is a must-play.
Bug Fables is listed at $25 USD, and is playable on Switch, PS4, Xbox One, and $20 USD on Steam.
A Short Hike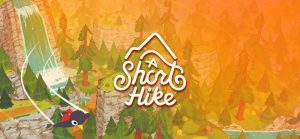 A Short Hike is an adventure-exploration game developed and published in just three months by Canadian programmer Adam Robinson-Yu.
The game follows Claire, a bird that is spending her day off by going to Hawk Peak Provincial Park where her aunt works as a ranger. Claire learns that the park has no cellphone reception except at the peak of the mountain. Claire is expecting an important call, so she decides to climb to the summit. Along the way to the top, you can help other animals on the island.
This game is full of charm, and this short-but-sweet adventure has a beautiful art style that draws you in. The simple plot does enough to keep you looking forward to what else the island has in store for you.
If you are looking for a feel-good game that relaxes and delights you, A Short Hike is for you.
A Short Hike costs just $8 USD on Switch and Steam.
Spiritfarer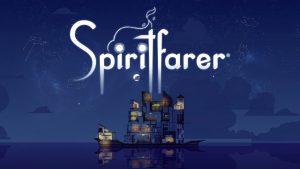 Spiritfarer is a management sim and sandbox action game developed and published by Thunder Lotus Games.
The player takes the role of Stella, who becomes the new Spiritfarer, and sails the sea to find spirits and grant their last wishes before taking them to the Everdoor, a gateway to the afterlife.
As the Spiritfarer, you will build your boat to explore the world. You can farm, fish, mine, cook and craft to make your boat into what you want it to be. Spiritfarer is full of moving, emotional stories. As you develop relationships with the characters and learn their stories, it can become difficult to say goodbye to them.
If you enjoy management sims with impactful stories, this is a fantastic title.
Spiritfarer is listed at $30 USD and is available on Steam, Switch, Xbox One, (but free with Gamepass) and PS4.
Phasmophobia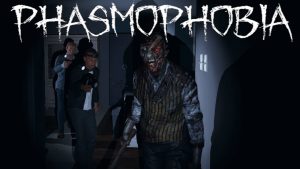 Phasmophobia is a ghost-hunting horror game that's gained a following among streamers and YouTubers. Developed and published by Kinetic Games, the game released for early access on Steam September 2020. No word yet on full release, but the early access is a lot of scary fun.
The player takes the role of a ghost hunter, who, with up to three other players, takes contracts to discover what kind of specter is haunting various buildings; Homes, schools, hospitals, and even prisons. As a ghost-hunter, you use Ouija boards, spirit boxes, EMF readers, and other various ghost-hunting tools at your disposal to figure out just what kind of specter you're dealing with.
The game allows for 4-player co-op with friends, and also allows you to play with strangers if you wish. If you're crazy enough, you can even take on a contract alone.
If you enjoy being spooked, Phasmophobia is a great title. And if you have the capability, it's even more immersive with a compatible VR headset.
Phasmophobia is listed at $14 USD on Steam.
Honorable Mentions: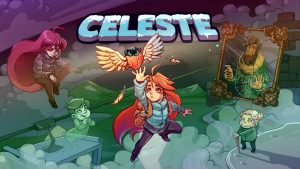 Game of the Year nominee 2018. You play Madeline who feels the need to climb a mountain, and simultaneously overcome anxiety and self-doubt. Silky-smooth platforming, beautiful story, wonderful music, and highly addictive. Available on Switch, Steam, Epic, Xbox, and PS4.
I had to include this one. It's just too good.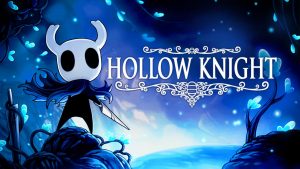 A Metroidvania where you explore the forgotten kingdom below Dirtmouth. As the Hollow Knight, you'll learn new skills as you get lost exploring the extensive worlds below. The platforming feels great, and the combat is buttery. Available for $15 USD on Switch, PS4, Xbox, Steam.

If I missed your favorite Indie title, feel free to let me know on Twitter!